13 Jan

New Years Predictions 2021 | Podcast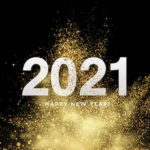 My clients sent in questions about 2021 that they wanted the answers to. This podcast with Jeffrey Chavey, Host of the Unnormal Paranormal Podcast covers some of my psychic prediction answers.  I'll be creating a video in the next week or so and will post the additional questions and answers in that video. 
I think the majority of us were more than happy to celebrate the ending of the year. Starting a new calendar year usually sparks Hope in the minds of most of us.  My mission is to bring Truth along with Inspiration.  Welcome to year 2021.
---
Buy a reading session with Lindy Baker for specific details on your own destiny HERE
BYLINE: Lindy Baker, M.Ed., C.E.C.P., Clairvoyant Life Coach, "Top 10 Psychics" Globe Magazine, "Favorite Psychic Medium" About. com, WB5 News San Diego CA, "The Best", Public Service Award Stark Co Prosecutor's Office
Lindy Baker is an American world-renowned, Gifted Clairvoyant & Life Skills Coach, (psychic), Spirit Medium and Messenger. New Service! Lindy is a Certified Emotion Code Practitioner.  Whether you're struggling with relationship questions and issues or career and business decisions, you'll benefit from talking to Lindy. Main office: (858) 272-6463. Testimonials and other information are available at and LindyBaker.com
Copyright © Lindy Baker. All rights reserved.