31 Aug

Global Karmic Reset – Ending of Karma
Global Karmic Reset – Ending of Karma
For many centuries there are those who have believed in karma. Some reference it's mention in the bible…the belief of an eye for an eye, or a tooth for a tooth.  Many in present day still believe that some harm that has been done to others will boomerang back on the doers of such dark deeds.  But what if a change in the atomic molecular structure surrounding the Earth burns off those unseen "silver ties."  What if  the karmic ties no longer exist and we have the official ending of karma?
In what is a form of trance I go into called "channeling", I was given the words "karmic dissipation" along with an explanation of what this would do to the energy that binds humans on earth in this century. It was during a time when I had my entire life wiped away from me in a string of painful events.
Searching online dissipation is described as: A physical process (as the cooling of a body in the open air) by which energy becomes not only unavailable but irrecoverable in any form.  Therefore, I understood that channel interpretation of transmuting one energy to another and never being able to return to that energy form again.
This podcast was recorded in 2017 for the Unnormal Paranormal podcast.  If one looks at the pandemic as dissipation that affected the entire world, is it possible that these Covid virus variations resulted in the millions of deaths as part of this ending of karma process?  We'll see how things turn out going forward!  In the meantime, here is the recording of Karmic Dissipation, the ending of Karma.
~~~~
Lindy Baker predicted that in the years of 2000 to 2999 karmic bonds would be shed and we would be in a time when peace and healing would evolve prior to the year 3000.  Below is the link to that podcast.
Recorded August 17, 2017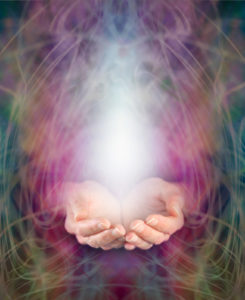 Lindy Baker has spoken publicly about "Karmic Dissipation" since 1990.  The first worldwide change was in 2001 with the bombing of the Twin Towers, which she predicted prior to its happening and has signed affidavits to prove. She connects Covid-19 as a part of that process and states that everyone will experience this process known by physical scientists as dissipation by the time year 3000 occurs. Listen to Lindy Baker with host Jeffrey Chavey on the Unnormal Paranormal podcast.
THE UNNORMAL PARANORMAL PODCAST
NOW OFFERING: Emotional Release Energy Balancing online
---
BUY A READING SESSION       HERE
Accurate Predictions Recorded for Lindy Baker:   HERE
Lindy Baker, M.Ed., C.E.C.P., Clairvoyant Life Coach, "Top 10 Psychics" Globe Magazine, "Favorite Psychic Medium" About. com, WB5 News San Diego CA, "The Best", Public Service Award Stark Co. Prosecutor's Office
Lindy Baker is an American world-renown, Gifted Clairvoyant & Life Skills Coach (psychic), Spirit Medium and Messenger.
New Service! Lindy is a Certified Emotion Code Practitioner.  Whether you're struggling with relationship questions and issues or career and business decisions, you'll benefit from talking to Lindy. Call/Text (858) 272-6463. Testimonials and other information are available at  LindyBaker.com
Copyright © Lindy Baker. All rights reserved.