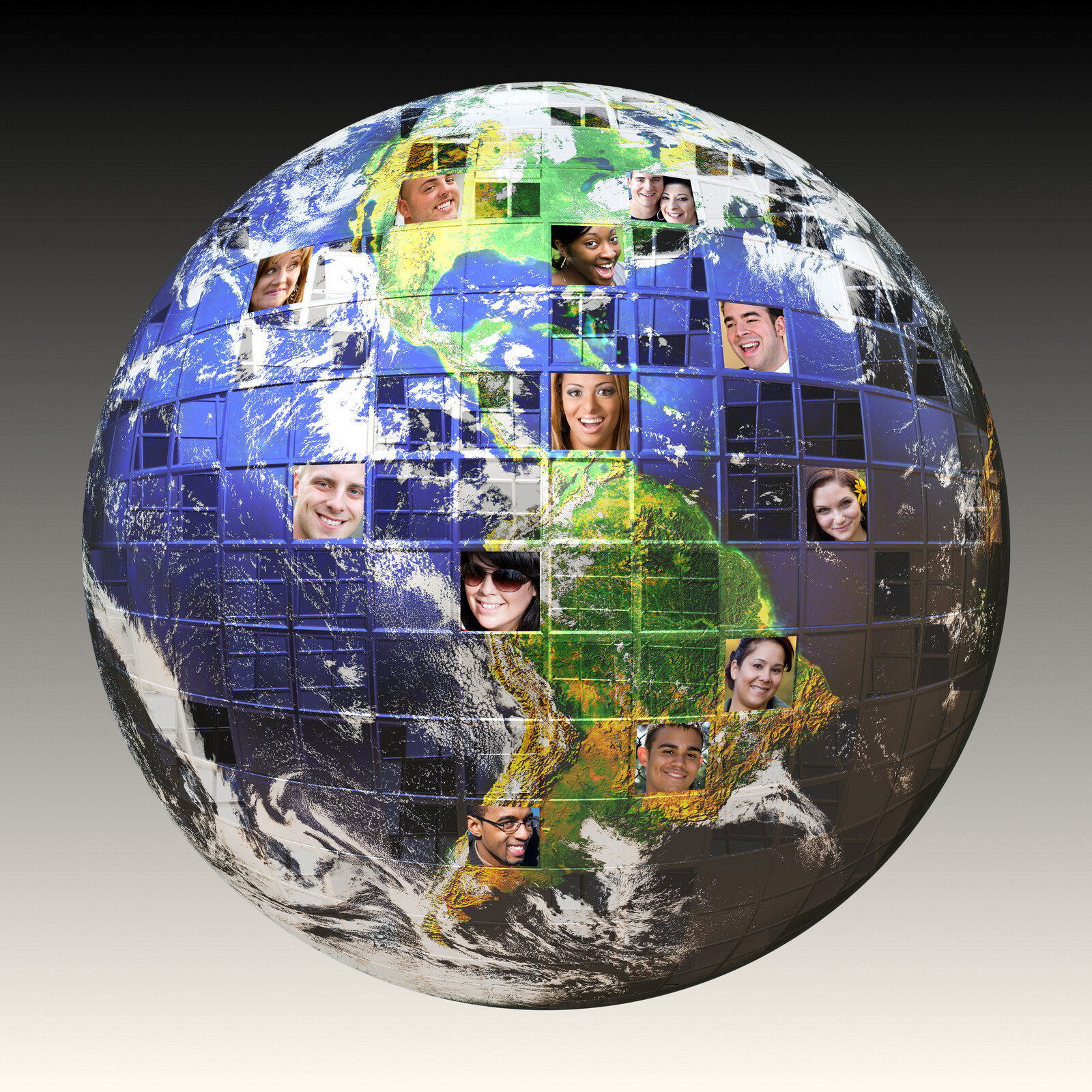 23 Jun

Psychic Predicts Major Earthquake

On June 17, 2022, psychic and clairvoyant Lindy Baker posted on her personal Facebook page that  she was feeling a large earthquake was about to occur.  She often realizes she is getting a prediction when drawn to certain subjects. Psychics predicting a major earthquake could be a very general prediction, but when there haven't been any major quakes for awhile, and not only one is predicted, but within a very short period of time one occurs and appears in worldwide news, now that is accuracy at its best.

On June 21, just two days later, Afghanistan had a large 5.9 earthquake that killed more than 1000 people.

The photo below shows the Facebook prediction on the left, and the right hand side contains a screen capture of the news story of the Afghanistan quake.

When you need an accurate psychic for a reading, turn to Lindy Baker.

Related Note: When anyone is seeking the advice of a psychic, tarot card reader or Clairvoyant it is important to know that they can give good, solid advice based on their track record. Just because they say they are psychic doesn't mean they should map out your life for you.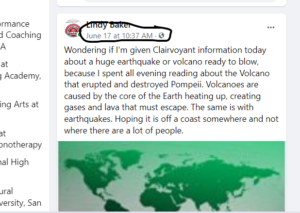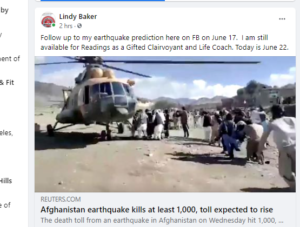 CLICK HERE for CNNs report.
Lindy Baker, M.Ed., C.E.C.P., Clairvoyant Life Coach, "Top 10 Psychics" Globe Magazine, "Favorite Psychic Medium" About. com, WB5 News San Diego CA, "The Best", Public Service Award Stark Co. Prosecutor's Office
Lindy Baker is an American world-renown, Gifted Clairvoyant & Life Skills Coach (psychic), Spirit Medium and Messenger.
New Service! Lindy is a Certified Emotion Code Practitioner.  Whether you're struggling with relationship questions and issues or career and business decisions, you'll benefit from talking to Lindy. Call/Text (858) 272-6463. Testimonials and other information are available at  LindyBaker.com
Copyright © Lindy Baker. All rights reserved.