15 Jan

Mercury Retrograde Explained
Mercury Retrograde Explained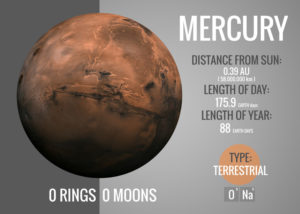 About Planet Mercury
Planet Mercury rules the mind, perceptions, and how we express ourselves. It affects and rules over communication, trade, travel, and at present, such things as the Internet and things associated with it.
Facebook and other social sites might very well have been created with a Mercury influence. In astrology books, it is described as neutral, changeable, cold, and moist.
Below are 10 things to do (and not do) in a Mercury Retrograde.
Mercury is highly objective and a seeker of Truth. The astrological signs of Gemini and Virgo are ruled by the planet and are therefore more affected by this influence than in other signs of the Zodiac.
Mercury governs the nervous system and intellectual perception. Our ability to organize and put things in order after thinking about them also comes from this planet's influence. It rules the power to learn and teach others.
What is a Retrograde?
All of the planets go retrograde in the Solar System, including the Sun and Moon. They don't really move in backward motion, but they appear to move backward when observing them.
Any planet retrograding has a direction of motion opposite to that of the earth on its axis or of the planets around the Sun. When a planet is retrograde, its influence can be felt much more intensely. The effect of a retrograde planet can be thought of as a reverse flow of energy from its normal action.
When Mercury is in Retrograde weird things happen to your computer, cars, iPad, microwaves and other electronic devices. It's hard to imagine that one stinky planet in one area of the zodiac could cause so much ruckus. However, I now add a note to my calendar to be sure to plan ahead and backup EVERYTHING that I can possibly back up in case.  During Mercury Retrograde (Mercury RX) many people have experienced just too many things going haywire at the same time.
BACK EVERYTHING UP the week prior to a Mercury Retrograde.
Here are some things that happen during a Mercury Retrograde:
Cancellations, delays and postponements of events
Projects take more time and money
Lost baggage, mixed up and cancelled flights
Appliances, machinery, computers, cameras, electrical equipment have problems
Banks and utility mistakes cause stress
Contracts unwind
Cars breakdown or have electrical problems
Misunderstandings with friends occur
Ten things to do during Mercury Retrograde:
Backup your hard drive prior
Avoid downloading to your smartphone
Spend your time planning rather than doing for the 3 weeks an RX lasts
Postpone trips until after the retrograde or take them prior to it
Use extra means to make electronics you take with you secure: computers, camera equipment, iPad, GPS devices
Be extra careful to secure your possessions. (Someone I know actually had his computer stolen out of his suitcase that was in the overhead bin while he was on an airplane.)
Good time to search for long lost friends and relatives
Postpone purchases like homes, boats, cars, computers
Sit on the chairs at the edges of events where large crowds are expected
Start any new projects and so forth after the retrograde
Copyright© Lindy Baker All Rights Reserved
Further articles and podcasts by Lindy
---
Lindy Baker, M.Ed., C.E.C.P., Clairvoyant Life Coach, "Top 10 Psychics" Globe Magazine, "Favorite Psychic Medium" About. com, WB5 News San Diego CA, "The Best", Public Service Award Stark Co. Prosecutor's Office
Lindy Baker is an American world-renown, Gifted Clairvoyant & Life Skills Coach (psychic), Spirit Medium and Messenger.
New Service! Lindy is a Certified Emotion Code Practitioner.  Whether you're struggling with relationship questions and issues or career and business decisions, you'll benefit from talking to Lindy. Call/Text (858) 272-6463. Testimonials and other information are available at  LindyBaker.com
Copyright © Lindy Baker. All rights reserved.