26 Jun

Laser Thought: A Pathway to the Unknown | Podcast

LASER THOUGHT: A Pathway to the Unknown
by Lindy Baker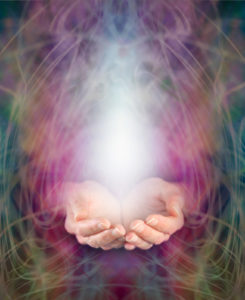 Energy is emitted from open palms. Once you understand that thought is matter that can be directed by you and at you, and creates the world you live in — far beyond "positive thinking" — your evolution rises to a new level.
Lindy Baker cohosts this podcast for Unnormal Paranormal with Jeffrey Chavey, host.
Included are some experiments that you can conduct yourself to see these theories in action. Lindy talks about some of the Secrets that she discovered over 20 years ago and that are even more powerful today.
  Lindy Baker Presents: "Laser Thought"
Remember that this is copyrighted material…meaning that if you hear it anywhere else, they have been to my classes. It's based on my experiences and experiments. You'll also want to catch the following podcasts if you really want to understand your own psychic ability and the energies around you. This information will you lead to a much more focused and successful life.
---
BUY A READING SESSION HERE
Lindy Baker, M.Ed., C.E.C.P., Clairvoyant Life Coach, "Top 10 Psychics" Globe Magazine, "Favorite Psychic Medium" About. com, WB5 News San Diego CA, "The Best", Public Service Award Stark Co. Prosecutor's Office
Lindy Baker is an American world-renown, Gifted Clairvoyant & Life Skills Coach (psychic), Spirit Medium and Messenger.
New Service! Lindy is a Certified Emotion Code Practitioner.  Whether you're struggling with relationship questions and issues or career and business decisions, you'll benefit from talking to Lindy. Call/Text (858) 272-6463. Testimonials and other information are available at  LindyBaker.com
Copyright © Lindy Baker. All rights reserved.