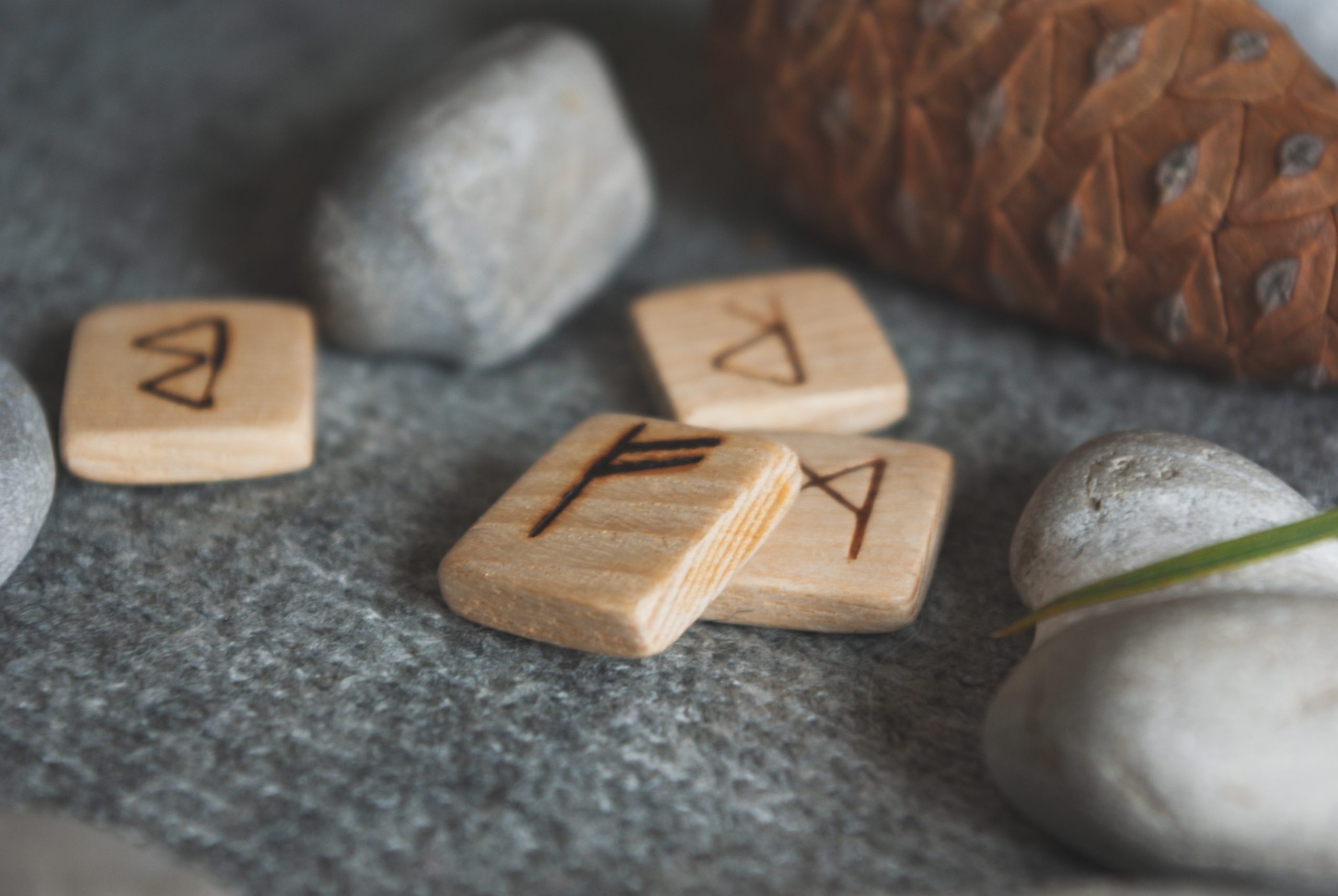 19 May

Readings Using Viking Runes

In 1991, I officially became a Certified Clinical Hypnotherapist. In the Open Forum I held in my home, I'd either conduct a Spirit Medium session, perform a Past Life Regression or introduce a speaker on  "metaphysical" subjects. Here is the story of how I started Readings Using Viking Runes.

Until I conducted a hypnotic Past Life Regression during one of my Open Forum group meetings, I had no knowledge or interest in learning about Vikings, nor their practices.

My interest in these Northmen developed after one very exciting past life regression on a volunteer from the group. In past life sessions I am very careful to ask open ended questions so that I do not accidentally influence what the volunteer relates while in the hypnotic trance state.

This female subject recounted a past life history as a Viking that was extremely interesting and communicated in a strong fashion.  Afterward she admitted her own surprise at sharing such an exciting story. She could not recall ever reading anything on the subject, nor watching any films. In fact, she said she never liked that subject.

Then some time later, I had one of my many experiences as a born Clairvoyant and Spirit Medium that led to my learning how to do readings using Viking Runes.   Listen to this podcast as I reveal a spooky event in a bookstore.

Note: In 954, the Anglo-Saxons drove out Eric Bloodaxe, the last Viking king of Jorvik.
RUNES — Viking Age Alphabet (For The Spiritual Voyager) — With Lindy Baker
BYLINE: Lindy Baker, M.Ed., C.E.C.P., Clairvoyant Life Coach, "Top 10 Psychics" Globe Magazine, "Favorite Psychic Medium" About. com, WB5 News San Diego CA, "The Best", Public Service Award Stark Co Prosecutor's Office
Lindy Baker is an American world-renowned, Gifted Clairvoyant & Life Skills Coach, (psychic), Spirit Medium and Messenger. New Service! Lindy is a Certified Emotion Code Practitioner.  Whether you're struggling with relationship questions and issues or career and business decisions, you'll benefit from talking to Lindy. Main office: (858) 272-6463. Testimonials and other information are available at and LindyBaker.com
Copyright © Lindy Baker. All rights reserved.